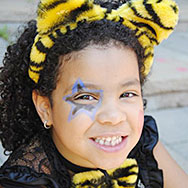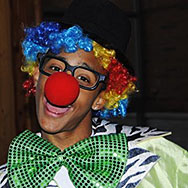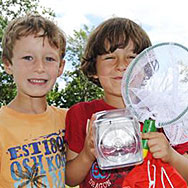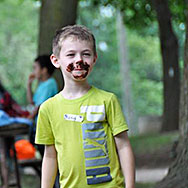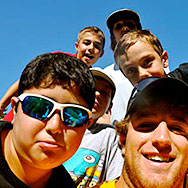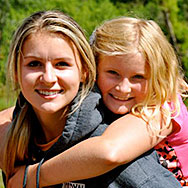 KUDOS! Our son enjoyed a second summer at Planet Kids's. He loved the bug hunting, meeting new friends, having fun with the counselors and basically feeling comfortable at camp. (The Director)ran another great summer program and made parents feel confident that their children were safe, cared for and having fun (it wasn't just me, I overheard many making this comment); an amazing job. The Counselors were terrific! They were energetic and engaged and made the kids their priority, made summer spectacular. As it was last summer and for March break, (Admin staff) made the parent experience a positive one...always there to answer my call or email and help with a smile. Thank you for running such a great camp and selecting such wonderful staff. It is the staff that makes all the difference. It was really nice to meet (the owner) at the Open House – a real personal touch that made me feel you were really vested in your camp.Thank you for caring for our son and helping him enjoy his summer.
Nicole S.
WOW! I just wanted to let you guys know how thrilled I am with the camps my boys are in - "the best camp we have ever done" - they are loving them. Thank you! Keep up the great work!
Julie L.
The kids are excited to be returning. Thanks for having such a great summer camp!!
Lawna P.
I just wanted to let you know that on day 3 of Rock and Roll camp this week my son asked if I can sign him up for next year yet! Way to go!
Terri C.
Thanks - As always, your office is great!
Stuart B.
Our kids had a fantastic time at camp. The little one was so excited to be going to camp for the first time-we are so grateful it was a wonderful experience; this will set the tone for the years to come. Our older son was welcomed with open arms from the staff who recognized him from last summer. They both had a great time!
Louise J.
Your customer service is amazing. I would definitely recommend Planet Kids to our friends! Thanks again.
Lynn C.
As always, all of the Staff at Planet Kids are just wonderful to work with!
Laura P.
I wanted to let you know that my daughter had a wonderful, exciting ,fantastic ,inspirational mind blowing summer! Thanks to your team at Planet kids Kelso. So much so that she turned down summer pass for Canada's Wonderland, Trip to Florida and weeks to spend at a lakeside cottage. So here's to Planet Kids! My most memorable heartfelt moment was the finale. Not for her performance only.. but, I watched kids to adults show true connection with each other, it was an amazing warm connected feeling. Very inspirational ( she wants to take part in the leadership camp when she's old enough.) Only sad part was that we had to wait a whole to do it again.
Nadia
The new web site is amazing! Adding children and scheduling camps was quick and efficient. Thanks for thinking of your customers in this way. Our family loves Planet Kids-we are looking forward to another great summer.
Terri J.
Register

for camp now!