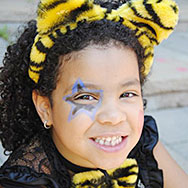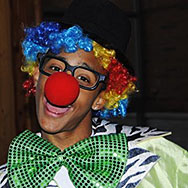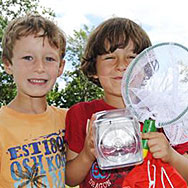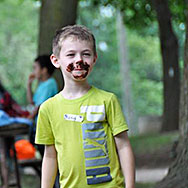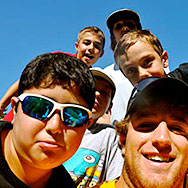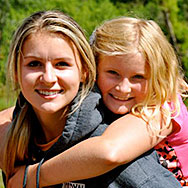 I just can't say enough wonderful things about PK. Not only has it been the best summer camp that our boys have ever been to but it has been great for them in terms of self esteem, making new summer friends, learning new skills, opportunities for team building, etc...As a parent, there is nothing more rewarding than seeing your child happy and feeling proud of themselves and their own accomplishments. PK has definitely contributed to that. Thanks once again to the PK staff, who are amazing!
Ceinwen H.
For the past three years we have known what a special camp PK was because of the amazing job you and your staff do and the fun, well organized programming you provide our kids. Planet Kids is out of this world! Thank you for what you have done.
Liz C.
My kids had another GREAT summer at PK. (They) really enjoyed their camp programs. I was very happy to see that instead of paper flyers for the "Week at a Glance" you did it by computer. I like the idea of saving papers and cost. Once again I was very impressed with all the staff that I came into contact with and my kids loved their counselors at each camp. We will see you next summer!
Laura F.
Thank you so much. You just made (his) week!
Robynne M.
Wow, that's service! I didn't expect to hear from you until tomorrow. Thank you.
Steve W.
Your summer camp is by far the best summer camp offered…truly you all do an outstanding job with the children, from singing on the bus on the way to camp, to the full days of activities..thank you so much for your time and your commitment to making a difference in children's lives.
Jodie E.
Thank you for your assistance and quick responses. You have been very helpful.
Mary-Ellen G.
Thanks for your help over the summer, (with) changes, etc I had to make. You have always been such a great help...look forward to talking with you next summer regarding camps. Thanks again for everything.
Jane P.
Your website is fantastic! Easy to navigate and find information. Registration was a breeze!
Jackie H.
Thanks, We Love PK!
Peter P.
Register

for camp now!