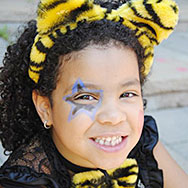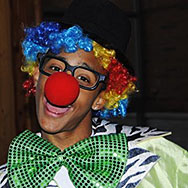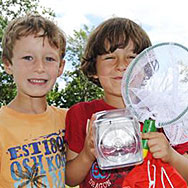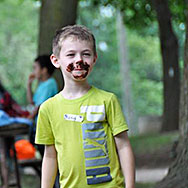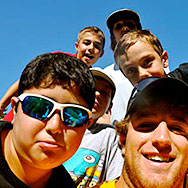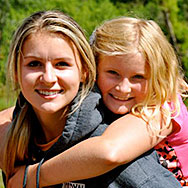 You guys are awesome--thanks so much!
Nancy V.
I wanted to tell you how very impressed we are with Planet Kids Camps!The difference between Planet Kids and other camps is like day and night!Thank you so much for the fun, the great program, the wonderful counselors and the care you take. We are looking forward to many more adventures with Planet Kids!
Kathryn L.
I just wanted to let you know how much our son has enjoyed his sessions at Planet Kids. He has special needs and we were worried about how the camp would be able to manage his behavior. We needn't have worried, all the counselors and bus monitors have been great with him. We put him in another, closer camp for two weeks just to try something else. Big mistake! We have already withdrawn him and registered him back with PK. Thanks for a great summer!
Melanie M.
Thank you for another great summer!My son was there for 8 weeks and not once did he say he did not want to go to camp! His favorite camp changed week to week depending on what he was enrolled in!
Patti B.
I just would like to thank you and your staff for giving my son the greatest summer ever. He enjoyed every day at camp and his experience made a great deal of difference, so much that he is doing great at school as well.
Rima A.
I just wanted to let you know that on day 3 of Rock and Roll camp this week my son asked if I can sign him up for next year yet! Way to go!
Terri C.
The counsellors did a really wonderful job making sure our children's first camp experience was a positive one. My husband and I were so impressed by their energy and enthusiasm right from the very first day we dropped our boys off at the bus stop!   Thank you so much for all your hard work. We will most definitely be sending our boys again next year, and they can't wait to go!
Krista & Brett H.
My 13 year old son has just spent the last two weeks at your camp. He has had a blast and is already talking about what camps he wants to go to next year! I want to thank-you for the great programs.
Arlene R.
The overall experience was fantastic, as it was last summer. The kids had a fantastic time and we will definitely be returning next year.
Alix C.
I am a first time summer camp mom and I really appreciate your time in answering all my concerns. The camp is exactly what I was looking for my children!
Dorinda D.
Register

for camp now!