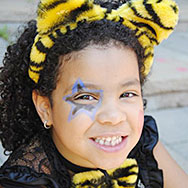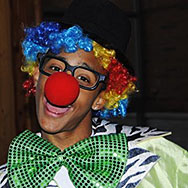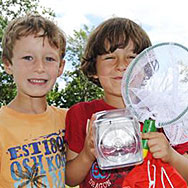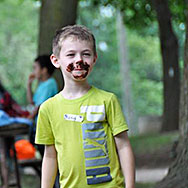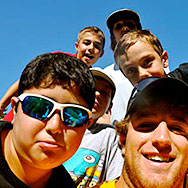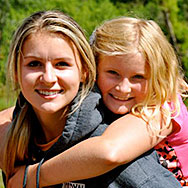 My son just completed 1 week of camp. He enjoyed it very much and he said he wants to come back next year - this coming from a kid who did not want to go to camp at all! Thank you again for this positive experience and the great memories you have given him.
Cindy C.
Best Web Registration Process Ever!!!! Registering for multiple camps was a breeze. All the info I needed was right there. Took no time at all. This took a bunch of stress away from summer camp registration. We also just loved the deposit option. That really helps the budget. Thank you. See you in the summer.
Lisa W.
Yesterday, our daughter left her lunch in the car. When the Staff found out she was without a lunch, they were able to collect several items in their possession to make sure she had enough food. We are very grateful for this and thank the camp staff for their help. It is greatly appreciated. (She) loves this camp and really enjoys being there. Well done. Thanks again.
Larry E.
Planet Kids has always provided a great experience for me and my son. He loves your camps, and I love how easy it is to sign him up, cancel if required, and get him to and from Kelso (on YOUR bus!!) Thanks for another great summer.
Gill J.
Just wanted to send a quick note to compliment you on your website.  This is not only one of the easiest camp websites that I have tried to navigate through, I also found it very informative.  I love the table the shows availability of each camp, etc.  The expansion of info on the right hand side of the page for each camp program was also fantastic.  Great job!
Liz.
As always, all of the Staff at Planet Kids are just wonderful to work with!
Laura P.
Your summer camp is by far the best summer camp offered…truly you all do an outstanding job with the children, from singing on the bus on the way to camp, to the full days of activities..thank you so much for your time and your commitment to making a difference in children's lives.
Jodie E.
Thank you for the email. This is the first time my guys have attended Planet Kids and I have to tell you how impressed I have been! Everything has been so streamlined and easy, and we have been informed every step of the way. I can assure you that I will be sending my guys back next year and I will be recommending you to my friends and neighbours. Thank you for being so vigilant!
Alice M.
Thank you for another great summer!My son was there for 8 weeks and not once did he say he did not want to go to camp! His favorite camp changed week to week depending on what he was enrolled in!
Patti B.
Our kids had a fantastic time at camp. The little one was so excited to be going to camp for the first time-we are so grateful it was a wonderful experience; this will set the tone for the years to come. Our older son was welcomed with open arms from the staff who recognized him from last summer. They both had a great time!
Louise J.
Register

for camp now!