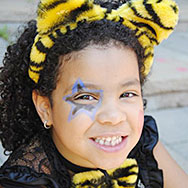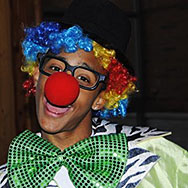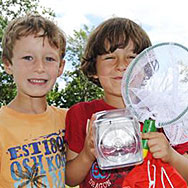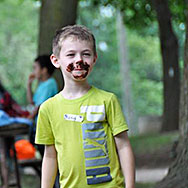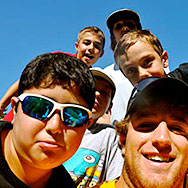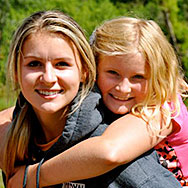 As always, all of the Staff at Planet Kids are just wonderful to work with!
Laura P.
I wanted to personally write to congratulate the Camp Leaders on an awesome camp this summer. Both my children loved going to the camp and were excited each week for a change of pace. Especially the final week when they did the big Talent Show! Both my children had a blast performing and it was so great to see all the Leaders involved in the show. The (Director's) organization and professionalism were two areas I noticed first. She is very motivating and you can see all the kids just love her. Every morning you were greeted with a smile, and every evening you were hugged (the kids that is) before you went home. thank you.
Julie W.
I appreciate your fast response and the way in which you have handled this. Not many companies are this customer-focused, which is likely why Planet Kids has been so successful!
Cathy W.
I am a first time summer camp mom and I really appreciate your time in answering all my concerns. The camp is exactly what I was looking for my children!
Dorinda D.
My child has never had such a good summer, and Planet Kids was such an integral part of it.
Kim C.
As usual, we are very happy to have been part of the camp, my daughter had the best year ever..Every individual that she interacted with was amazing…It is a sure thing for me to send her and know she is safe, and in the best care..thank you so much!
Susan S.
KUDOS! Our son enjoyed a second summer at Planet Kids's. He loved the bug hunting, meeting new friends, having fun with the counselors and basically feeling comfortable at camp. (The Director)ran another great summer program and made parents feel confident that their children were safe, cared for and having fun (it wasn't just me, I overheard many making this comment); an amazing job. The Counselors were terrific! They were energetic and engaged and made the kids their priority, made summer spectacular. As it was last summer and for March break, (Admin staff) made the parent experience a positive one...always there to answer my call or email and help with a smile. Thank you for running such a great camp and selecting such wonderful staff. It is the staff that makes all the difference. It was really nice to meet (the owner) at the Open House – a real personal touch that made me feel you were really vested in your camp.Thank you for caring for our son and helping him enjoy his summer.
Nicole S.
Thanks… Great service as always!
Rosemarie S
Thanks for your quick response...you have continued to amaze me through the years with your high level of customer service!!!
Sandra L.
I wanted to tell you how very impressed we are with Planet Kids Camps!The difference between Planet Kids and other camps is like day and night!Thank you so much for the fun, the great program, the wonderful counselors and the care you take. We are looking forward to many more adventures with Planet Kids!
Kathryn L.
Register

for camp now!