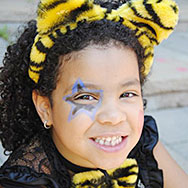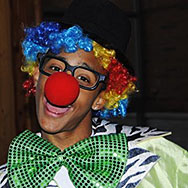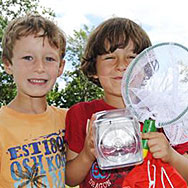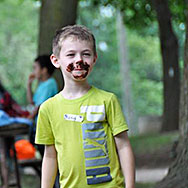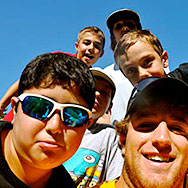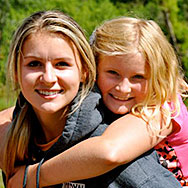 Dear Planet Kids, your camp is so cool. My brother and I had a life time of fun, because your staff is so nice and your sports and activities are awesome. Thanks for making the past two weeks some of the greatest days of my life!
Giuliano I.
The new web site is amazing! Adding children and scheduling camps was quick and efficient. Thanks for thinking of your customers in this way. Our family loves Planet Kids-we are looking forward to another great summer.
Terri J.
Thanks so much for acknowledging the oversight..these unforeseen things happen but its nice to have you be honest with us and to correct it. Much appreciated!
Colleen M.
Job well done! The boys had a lot of fun. See you next year. Thanks!
Cynthia P.
I am just thrilled with the care and attention to detail that you provide. I never worried about my son. The staff was especially outstanding at the bus stop. My son is already talking about next summer! Thank you.
Maria C.
Thank you for another great summer!My son was there for 8 weeks and not once did he say he did not want to go to camp! His favorite camp changed week to week depending on what he was enrolled in!
Patti B.
The overall experience was fantastic, as it was last summer. The kids had a fantastic time and we will definitely be returning next year.
Alix C.
My son just completed 1 week of camp. He enjoyed it very much and he said he wants to come back next year - this coming from a kid who did not want to go to camp at all! Thank you again for this positive experience and the great memories you have given him.
Cindy C.
Your summer camp is by far the best summer camp offered…truly you all do an outstanding job with the children, from singing on the bus on the way to camp, to the full days of activities..thank you so much for your time and your commitment to making a difference in children's lives.
Jodie E.
KUDOS! Our son enjoyed a second summer at Planet Kids's. He loved the bug hunting, meeting new friends, having fun with the counselors and basically feeling comfortable at camp. (The Director)ran another great summer program and made parents feel confident that their children were safe, cared for and having fun (it wasn't just me, I overheard many making this comment); an amazing job. The Counselors were terrific! They were energetic and engaged and made the kids their priority, made summer spectacular. As it was last summer and for March break, (Admin staff) made the parent experience a positive one...always there to answer my call or email and help with a smile. Thank you for running such a great camp and selecting such wonderful staff. It is the staff that makes all the difference. It was really nice to meet (the owner) at the Open House – a real personal touch that made me feel you were really vested in your camp.Thank you for caring for our son and helping him enjoy his summer.
Nicole S.
Register

for camp now!