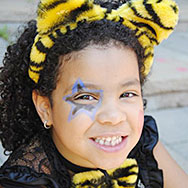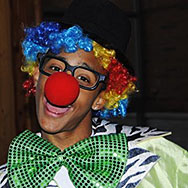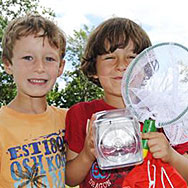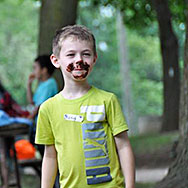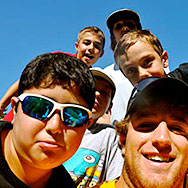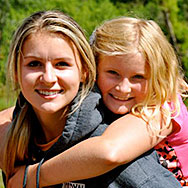 Thank you for the email. This is the first time my guys have attended Planet Kids and I have to tell you how impressed I have been! Everything has been so streamlined and easy, and we have been informed every step of the way. I can assure you that I will be sending my guys back next year and I will be recommending you to my friends and neighbours. Thank you for being so vigilant!
Alice M.
KUDOS! Our son enjoyed a second summer at Planet Kids's. He loved the bug hunting, meeting new friends, having fun with the counselors and basically feeling comfortable at camp. (The Director)ran another great summer program and made parents feel confident that their children were safe, cared for and having fun (it wasn't just me, I overheard many making this comment); an amazing job. The Counselors were terrific! They were energetic and engaged and made the kids their priority, made summer spectacular. As it was last summer and for March break, (Admin staff) made the parent experience a positive one...always there to answer my call or email and help with a smile. Thank you for running such a great camp and selecting such wonderful staff. It is the staff that makes all the difference. It was really nice to meet (the owner) at the Open House – a real personal touch that made me feel you were really vested in your camp.Thank you for caring for our son and helping him enjoy his summer.
Nicole S.
Your customer service is amazing. I would definitely recommend Planet Kids to our friends! Thanks again.
Lynn C.
Thank you to everyone at Planet Kids for making the week my daughter was at your camp the best time ever! The experiences, adventures, friendships and knowledge she gained will give her a lifetime of memories. See you next year!
Wendy B.
You guys were great. See you in next (year). Thanks.
Gill H.
As usual, we are very happy to have been part of the camp, my daughter had the best year ever..Every individual that she interacted with was amazing…It is a sure thing for me to send her and know she is safe, and in the best care..thank you so much!
Susan S.
I just wanted to let you know how much our son has enjoyed his sessions at Planet Kids. He has special needs and we were worried about how the camp would be able to manage his behavior. We needn't have worried, all the counselors and bus monitors have been great with him. We put him in another, closer camp for two weeks just to try something else. Big mistake! We have already withdrawn him and registered him back with PK. Thanks for a great summer!
Melanie M.
I wanted to say thanks again for a really great summer of camps for my kids. I sent my second daughter as well this year for a month and she raved about the counsellors and activities the entire time. This is now my oldest daughters 5th year I think and she stills loves going. Already, talking about going as a CIT!. There are too many camp counsellors to name with all the different camps both girls went too, but please pass on many thanks from our family.
Kirsten
Just wanted to send a quick note to compliment you on your website.  This is not only one of the easiest camp websites that I have tried to navigate through, I also found it very informative.  I love the table the shows availability of each camp, etc.  The expansion of info on the right hand side of the page for each camp program was also fantastic.  Great job!
Liz.
Thank you for your assistance and quick responses. You have been very helpful.
Mary-Ellen G.
Register

for camp now!