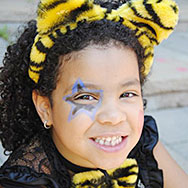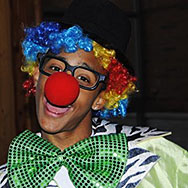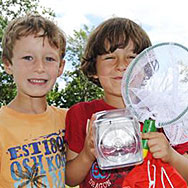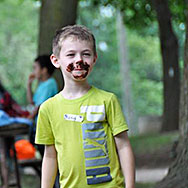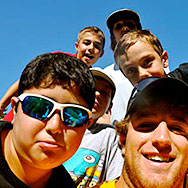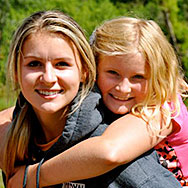 My son just completed 1 week of camp. He enjoyed it very much and he said he wants to come back next year - this coming from a kid who did not want to go to camp at all! Thank you again for this positive experience and the great memories you have given him.
Cindy C.
Thank you for the email. This is the first time my guys have attended Planet Kids and I have to tell you how impressed I have been! Everything has been so streamlined and easy, and we have been informed every step of the way. I can assure you that I will be sending my guys back next year and I will be recommending you to my friends and neighbours. Thank you for being so vigilant!
Alice M.
I just wanted to let you know that on day 3 of Rock and Roll camp this week my son asked if I can sign him up for next year yet! Way to go!
Terri C.
Thank you. The kids had a lot of fun during the 2 weeks (it was their first camp experience) and look forward to attending again next year!
Tracey M.
Thanks for your help over the summer, (with) changes, etc I had to make. You have always been such a great help...look forward to talking with you next summer regarding camps. Thanks again for everything.
Jane P.
I am just thrilled with the care and attention to detail that you provide. I never worried about my son. The staff was especially outstanding at the bus stop. My son is already talking about next summer! Thank you.
Maria C.
(My son) is thoroughly enjoying the camp...it has been a nice break for him and has allowed him to be more relaxed and enjoy the week having fun and making new friends. Many thanks.
Devon R.
The overall experience was fantastic, as it was last summer. The kids had a fantastic time and we will definitely be returning next year.
Alix C.
I appreciate your fast response and the way in which you have handled this. Not many companies are this customer-focused, which is likely why Planet Kids has been so successful!
Cathy W.
Thanks so much for acknowledging the oversight..these unforeseen things happen but its nice to have you be honest with us and to correct it. Much appreciated!
Colleen M.
Register

for camp now!