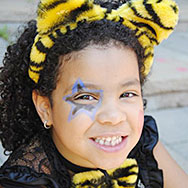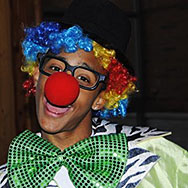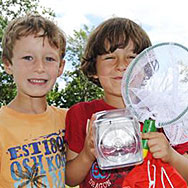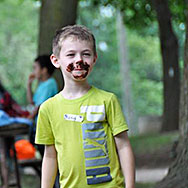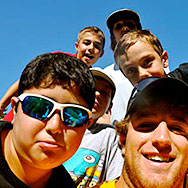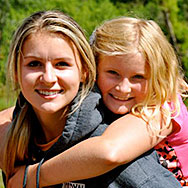 My kids had a wonderful time at Planet Kids, they loved the camps. There was not a single day they wanted to stay home. You have a wonderful team! They'd like to go again next year!
Marina G.
I just wanted to let you know that on day 3 of Rock and Roll camp this week my son asked if I can sign him up for next year yet! Way to go!
Terri C.
You guys were great. See you in next (year). Thanks.
Gill H.
KUDOS! Our son enjoyed a second summer at Planet Kids's. He loved the bug hunting, meeting new friends, having fun with the counselors and basically feeling comfortable at camp. (The Director)ran another great summer program and made parents feel confident that their children were safe, cared for and having fun (it wasn't just me, I overheard many making this comment); an amazing job. The Counselors were terrific! They were energetic and engaged and made the kids their priority, made summer spectacular. As it was last summer and for March break, (Admin staff) made the parent experience a positive one...always there to answer my call or email and help with a smile. Thank you for running such a great camp and selecting such wonderful staff. It is the staff that makes all the difference. It was really nice to meet (the owner) at the Open House – a real personal touch that made me feel you were really vested in your camp.Thank you for caring for our son and helping him enjoy his summer.
Nicole S.
My son has really enjoyed camp this week. He was out of bed and ready to go everyday. He compliments the program and the staff. He said they are full of energy and lots of fun, just the way he likes it!.
Nancy D.
Dear Planet Kids, your camp is so cool. My brother and I had a life time of fun, because your staff is so nice and your sports and activities are awesome. Thanks for making the past two weeks some of the greatest days of my life!
Giuliano I.
Your website is fantastic! Easy to navigate and find information. Registration was a breeze!
Jackie H.
I wanted to personally write to congratulate the Camp Leaders on an awesome camp this summer. Both my children loved going to the camp and were excited each week for a change of pace. Especially the final week when they did the big Talent Show! Both my children had a blast performing and it was so great to see all the Leaders involved in the show. The (Director's) organization and professionalism were two areas I noticed first. She is very motivating and you can see all the kids just love her. Every morning you were greeted with a smile, and every evening you were hugged (the kids that is) before you went home. thank you.
Julie W.
Thanks. I really appreciate your helpful attitude and understanding of how the situation impacted us...definitely one of the reasons I recommend Planet Kids to other parents.
Nicole S.
My daughter is enjoying camp very much and made many new friends.
Ouliana D.
Register

for camp now!