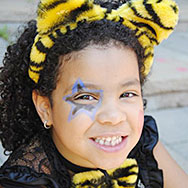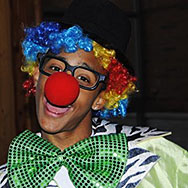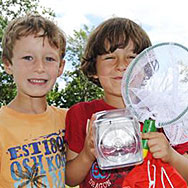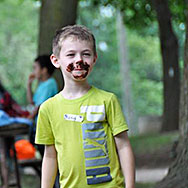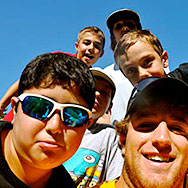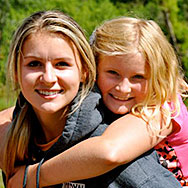 I wanted to personally write to congratulate the Camp Leaders on an awesome camp this summer. Both my children loved going to the camp and were excited each week for a change of pace. Especially the final week when they did the big Talent Show! Both my children had a blast performing and it was so great to see all the Leaders involved in the show. The (Director's) organization and professionalism were two areas I noticed first. She is very motivating and you can see all the kids just love her. Every morning you were greeted with a smile, and every evening you were hugged (the kids that is) before you went home. thank you.
Julie W.
Thank you for the email. This is the first time my guys have attended Planet Kids and I have to tell you how impressed I have been! Everything has been so streamlined and easy, and we have been informed every step of the way. I can assure you that I will be sending my guys back next year and I will be recommending you to my friends and neighbours. Thank you for being so vigilant!
Alice M.
Dear Planet Kids, your camp is so cool. My brother and I had a life time of fun, because your staff is so nice and your sports and activities are awesome. Thanks for making the past two weeks some of the greatest days of my life!
Giuliano I.
My kids had a wonderful time at Planet Kids, they loved the camps. There was not a single day they wanted to stay home. You have a wonderful team! They'd like to go again next year!
Marina G.
I appreciate your fast response and the way in which you have handled this. Not many companies are this customer-focused, which is likely why Planet Kids has been so successful!
Cathy W.
Our kids had a fantastic time at camp. The little one was so excited to be going to camp for the first time-we are so grateful it was a wonderful experience; this will set the tone for the years to come. Our older son was welcomed with open arms from the staff who recognized him from last summer. They both had a great time!
Louise J.
I wanted to say thanks again for a really great summer of camps for my kids. I sent my second daughter as well this year for a month and she raved about the counsellors and activities the entire time. This is now my oldest daughters 5th year I think and she stills loves going. Already, talking about going as a CIT!. There are too many camp counsellors to name with all the different camps both girls went too, but please pass on many thanks from our family.
Kirsten
Thanks for your quick response...you have continued to amaze me through the years with your high level of customer service!!!
Sandra L.
Excellent customer service. Thanks!
Nicole S.
Planet Kids has always provided a great experience for me and my son. He loves your camps, and I love how easy it is to sign him up, cancel if required, and get him to and from Kelso (on YOUR bus!!) Thanks for another great summer.
Gill J.
Register

for camp now!